LIANYUNGANG YUNZHIBAO FOODSTUFF CO., LTD will exhibit at the SWEETS&SNACKS EXPO in Chicago, welcome to visit our booth and talk candy business then!
Exhibition Name: SWEETS&SNACKS EXPO
Exhibition Site: Chicago,US
Exhibition Time: from May 24th to May 26th, 2016
Booth No.: 1159
Exhibition profile
Sweets & snacks Expo by the United States National confectionery Manufacturers Association sponsored is one of the most important shows in North America every year once the largest confectionery exhibition and the global candy, in the exhibition buyers represents the purchasing power of the world 1500 billion U. s.dollars candy sweets. It provides an excellent opportunity for the professionals and policy makers in the candy industry.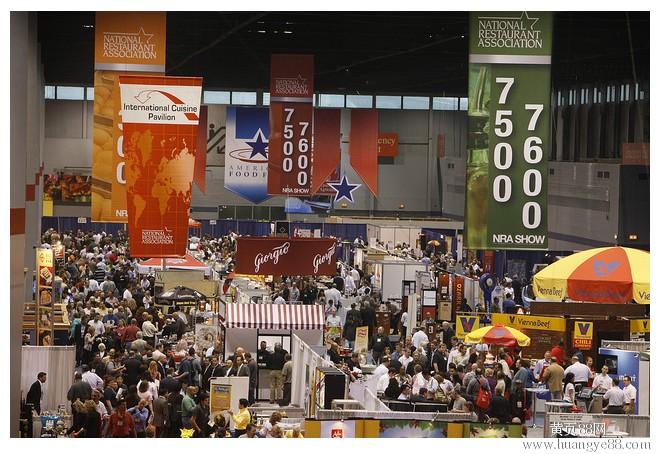 Unlimited business opportunities

Show a variety of products can be imagined, from consumers to buy every year the classic varieties to hundreds of thousands of new varieties, everything. Opening up a unique display area Marketplace Gourmet food market. There are nearly 100 enterprises in this area to show the quality of candy and leisure food, there are food, strengthen type, pure natural organic food, etc.. Various special activities are also held in this, such as chocolate art, tasting the general assembly, sample production, etc., to attract a large audience. According to the British market research firm Euromonitor International, the global confectionery sales (chocolate products, candy and gum data) in 2009 to 121 billion euros to 2015 will reach about 153 billion euros, the annual growth rate of about 5%. The biggest candy market is western Europe and North America: sales more than half of the world. In 2009 the United States confectionery industry retail sales amounted to $29 billion 300 million, up 3.6%, imports amounted to 2 billion US dollars, up 0.9%. Sales of candy and chewing gum in second place in the snack food sales.